Geekvape has launched a new vape, the Geekvape Wenax Q Mini, and there's something to look forward to! This article explores the unique facets of the Wenax Q Mini, revealing why it has become a sought-after choice among vaping enthusiasts.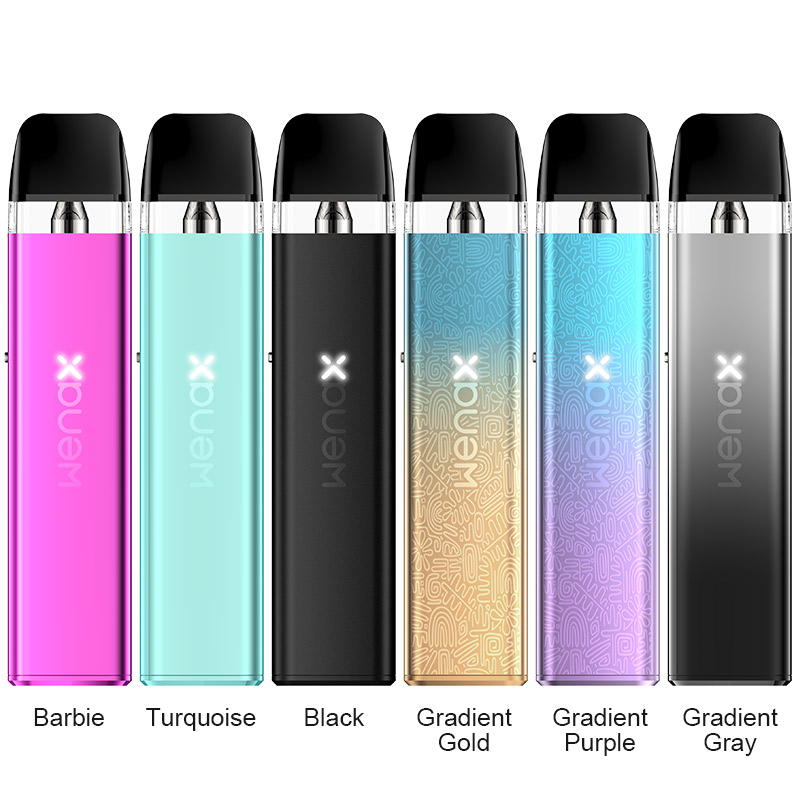 Mighty Power, Compact Design:
At its core, the Wenax Q Mini is fueled by a robust built-in 1000mAh battery, delivering an impressive 25W maximum output. Despite its powerful performance, the device maintains a sleek and compact design, ensuring portability without compromising on functionality.
Intuitive Battery Status Display:
Keeping users informed is a trio of color indication lights, vividly showcasing the battery status. This intuitive feature ensures that you're always aware of your device's power level, eliminating the guesswork and providing a seamless vaping experience.
Effortless Operation with Auto Draw:
Designed for simplicity, the Wenax Q Mini kit adopts an auto-draw mechanism, eliminating the need for complex buttons. Users can indulge in hassle-free vaping with a simple inhalation, making it an ideal choice for both beginners and seasoned vapers.
Adjustable Airflow for Personalized Vaping:
Recognizing the diversity of preferences among vapers, the Wenax Q Mini vape incorporates adjustable airflow. This feature allows users to fine-tune their vaping experience, catering to both Mouth-to-Lung (MTL) and Restricted Direct-to-Lung (RDTL) styles.
GeekVape Q Pod Cartridge:
The Wenax Q Mini is complemented by the GeekVape Q Pod Cartridge, featuring a 2ml capacity for your favorite e-liquid. The easy top-filling design enhances convenience, ensuring that refilling is a breeze, and downtime is minimized.
Embrace MTL-RDTL Vaping:
With the Wenax Q Mini and the Q Pod Cartridge, vapers can embrace a versatile vaping experience, seamlessly transitioning between Mouth-to-Lung and Restricted Direct-to-Lung vaping styles. This adaptability sets it apart, catering to a wide range of preferences.
In conclusion, the Geekvape Wenax Q Mini Pod System stands as a testament to the brand's commitment to innovation and user satisfaction. Its blend of power, convenience, and customizable features makes it a top choice for those seeking a reliable and versatile vaping companion. Elevate your vaping journey with the Wenax Q Mini – where performance meets portability.
You may also like: halloween sale 2023