IVG is a business dedicated to the production of disposable cigarettes and e-liquids. The ivg crystal bar disposable launched this time is also very eye-catching. The design adopts a crystal-like design, which is so attractive and slender. Extremely portable.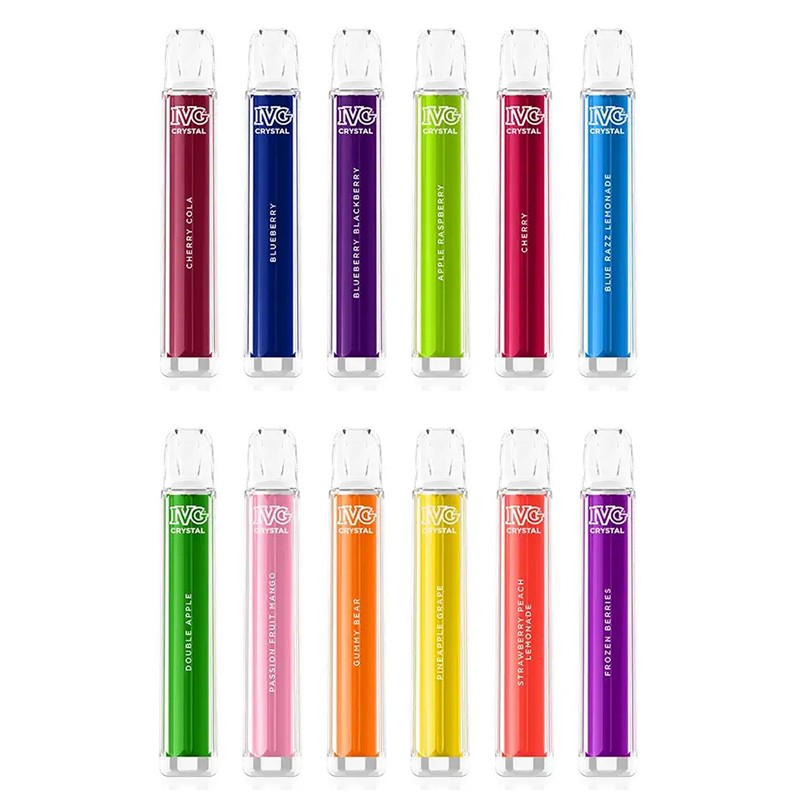 Functionally, this disposable vape activates the device through automatic inhalation. Paired with a built-in 550mAh pre-charged battery, and 2ml of e-liquid is also prefilled. Provides you with up to 600 mouthfuls of inhalation.
And the all-important flavour, a fusion of single, mixed fruit, candy and beverages.
Apple Raspberry is a taste that captures crisp green apples and sweet and sour raspberries, fresh and refreshing.
Frozen Berries is a blend of intense summer berry flavours, sweet with a hint of coolness, especially when exhaling.
Strawberry Watermelon Bubblegum is a rich taste that captures juicy summer watermelon, ripe sweet strawberries and sweet bubble gum.
Cherry Cola has a rich carbonated taste, and the refreshing taste of cola, combined with black cherries, blends very well, creating a perfect vaping time.
When people use disposables, they not only pay attention to puffs, but also the taste is a crucial factor, so if a product wants to be deeply rooted, it must have an impressive taste.
Of course, e-liquid is the same. Just like dinner lady e-liquids, those who have used them know that this brand is very well-known in the UK, and you can easily get it at dinner lady, no matter what flavour or strength.
You may also in fond of elux kov bar.