Freemax is very involved in the field of electronic cigarette products, in addition to pod mod kits, vape mod kits, various accessories, the part I appreciate the most is the pod system kits. The latest offering from Freemax this month is a testament to how good it is. For electronic cigarettes that like low power, the size is small and the function is moderate, suitable for beginners to use and easy to use, among which your appeal meets any point, this kit is very suitable for you to use.
The new product is called Galex, which is a pod vape kit. The flat shape makes it portable and takes up almost no space. My favorite is the logo part of the device body, which is inspired by the vast galaxy, combined with the color of the device, these galaxies are presented in different colors. The Galex logo is printed in the middle of the Milky Way, which is very unique. At least among products of its kind, this is a unique design.
The battery of Freemax Galex has been upgraded to provide longer battery life. The battery capacity of the device has reached 800mAh, and its maximum power can reach 18W. The mesh structure of the coil can fully burn the coil and improve the quality of flavor and smoke. Complementing its modern and tech-savvy form are features and a variety of lights that reveal beautiful colors when you puff. The whole Galex Kit doesn't have any buttons or menu bar, it's extremely easy to operate, you'll love it.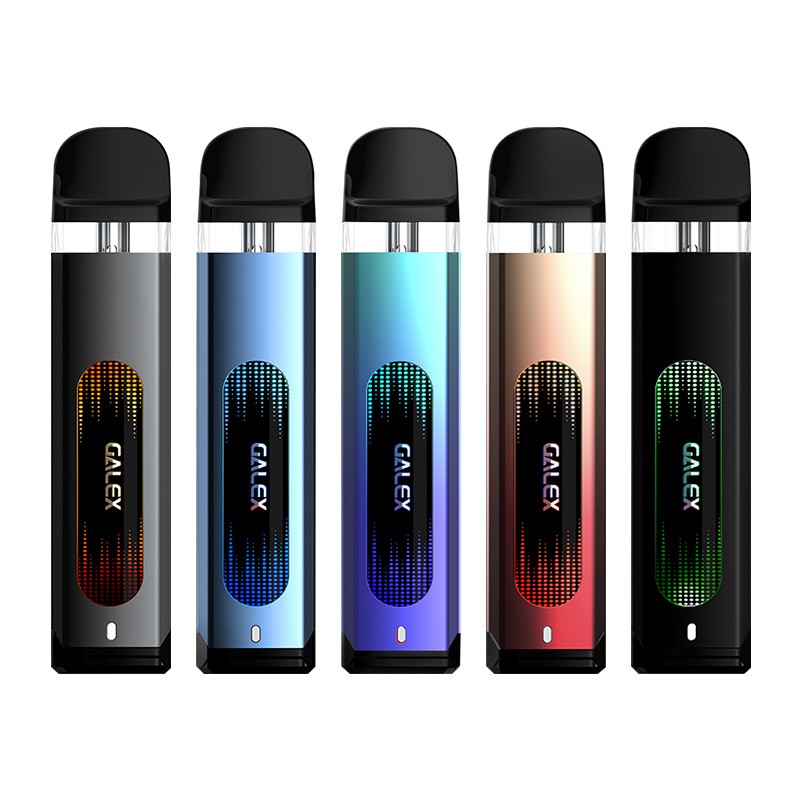 Specifications:
Battery: 800mAh
Weight: 46g
Resistance: 0.8ohm, 1.0ohm
Tank Capacity: 2ml
Battery Type: Integrated
Coils: Mesh
Charging: USB Type-C
Features:
FM Leak-Resistant Tech
Full Spectrum Vaping
Compatible with Freemax GX Mesh Coils
Type-C USB Port
Top-Filling Freemax Galex Pod
800mAh Rechargeable Battery
Recommended Products:
freemax galex pod cartridge
lookah mini unicorn
Read More Related Articles: https://www.vapingnews.ca/simple-gorgeous-eleaf-istick-i40-vape/