Uwell Caliburn Vape Pod System Kit is an elaborate electronic cigarette pen that has been released in vapor sales online. As the first vape pod system kit of uwell, a well-known electronic cigarette brand, it has lived up to everyone's expectations. With its popular appearance and simple operating system, it has received many praises from electronic cigarette enthusiasts.
The Uwell Caliburn Pod System Kit has a streamlined appearance, and the body is very thin, which can catch your first sight visually. The Caliburn Vape can be activated in two ways, either directly via a puff or via a button. Uwell Caliburn aims to provide the most concise appearance and easy-to-understand operation, returning to the essence of e-cigarette smoking.
The built-in battery capacity of Uwell Caliburn Kit is 520mAh and can output 11W of power. The refillable e-liquid capacity of the cartridge is 2ml, and the Pro-FOCS flavor technology coil system can enhance the flavor of e-cigarette e-liquid, making your smoking experience more complete and enjoyable. Combining innovation, flavor and simplicity, Caliburn Vape provides electronic cigarette enthusiasts with the best vape experience in many ways. It is a perfect electronic cigarette device for novice vapers.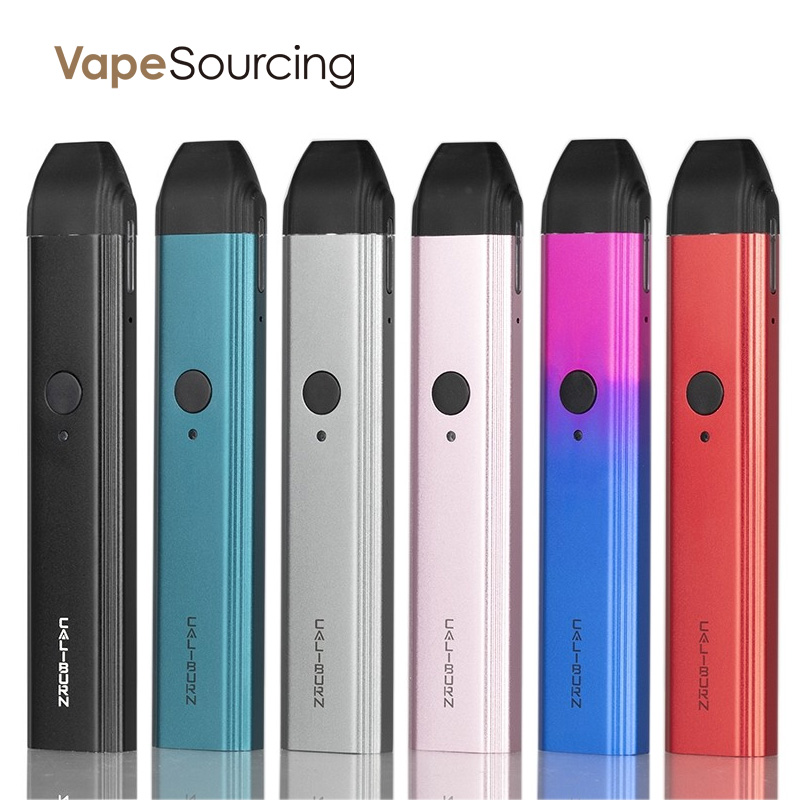 Specifications:
Dimensions: 110mm21.2mm11.6mm
Maximum Wattage: 11W
E-Liquid Capacity: 2.0ml
Resistance: 1.4ohm
Caliburn Vape Features:
Draw Activated or Button Activated
Aluminum Alloy Construction
10 Second Cut Off Protection
LED Battery Life Indicator Light
Proprietary Gold-Plated Magnetic Snap-In Connection
Side Mounted Airflow Holes on Each Side
2mL Capacity Juice Pods
Minimum Fill Line on Pod
Draw-Activated Mechanism Fault Diagnosis
1.4ohm Pod Coil Resistance
Short-Circuit Protection
Pro-FOCS Flavor Technology
Kanthal Parallel Coil Design
Bottom Micro USB Charging Port
Recommended Products:
blvk
the finest e-liquid
Read More Related Articles: https://www.vapingnews.ca/fume-infinity-disposable-gives-you-smooth-taste/