BOSS MAX is a rechargeable Disposable Vape Kit which is designed by Puff Labs.This allows users to enjoy delicious e-cigarettes that are zero maintained and require only one trip to trash once the device is used up.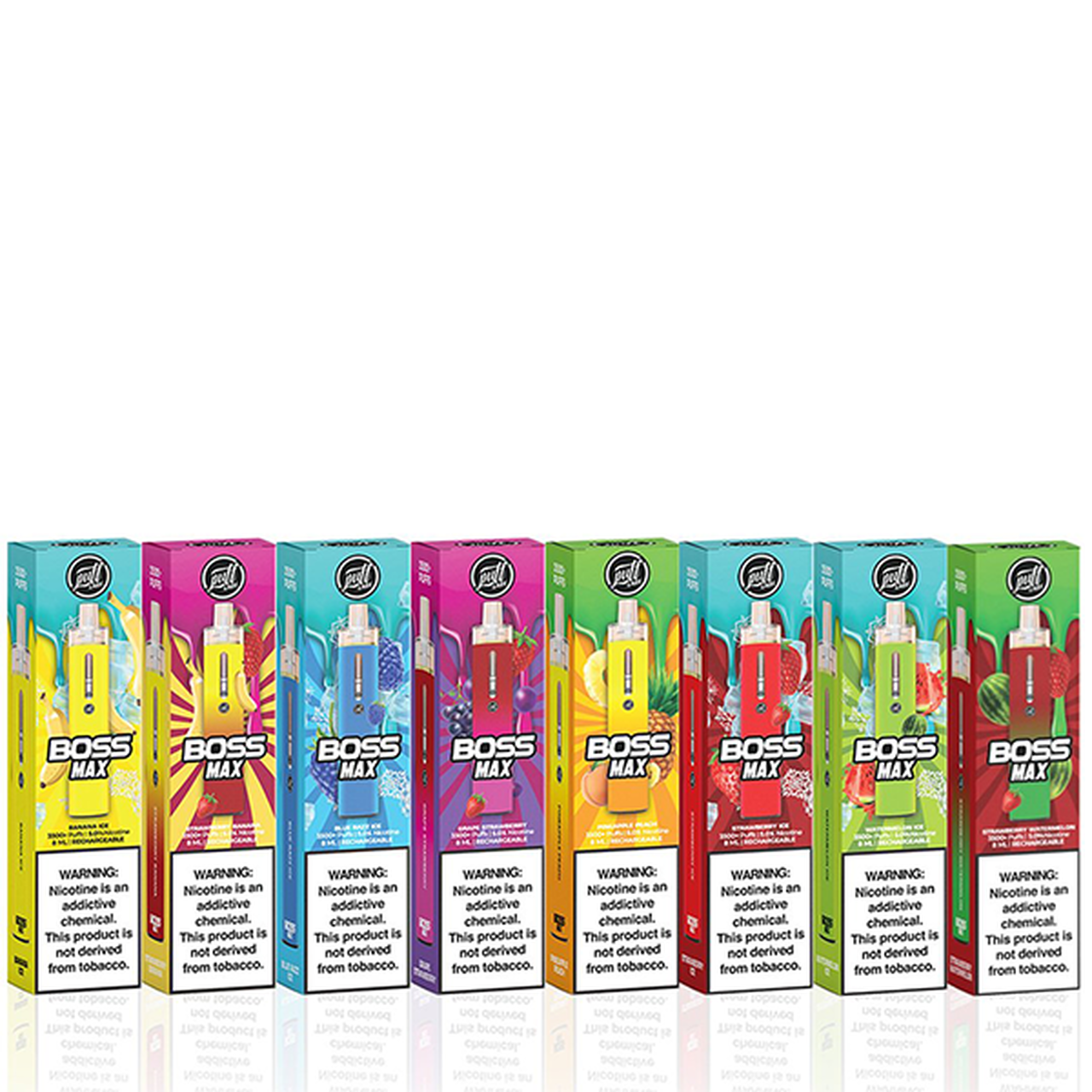 SPECIFICATION
Liquid Capacity:8ml
Puffs:3500 Puffs
Battery Capacity:850mAh
Charging Type:USB Type-C
Nicotine:5%
Flavors:Banana Ice, Blue Razz ICE, Grape Strawberry, Pineapple Peach, Strawberry Banana Ice, Strawberry ICE, Strawberry Watermelon, Watermelon ICE
Each Boss Max disposable device can provide about 3,500 puffs for the great vape experience and is intended to be dealt with later; Once the life cycle is over. It has an sub ohm style coil head for maximum flavor and is equipped with 5% synthetic nicotine.All of this new proprietary coil design allows the purest and strongest flavor to be produced out of any other one-off on the market.
If your battery runs out before e-Liquid is gone, just recharge it. Pre-filled with 8.0 ml of synthetic nicotine and available in a variety of flavor profiles, this is perfect for a mobile device.Welcome to vapesourcing to buy.
You may also like: