Smok G-Priv Pod Kit uk & G-Priv Pro Pod Kit is G-Priv inherits the classic design of box mod series. G-priv enhances the enjoyment of customers with its powerful functions, eye-catching appearance and the real smoking experience it gives to customers. Next, let's take a look at it.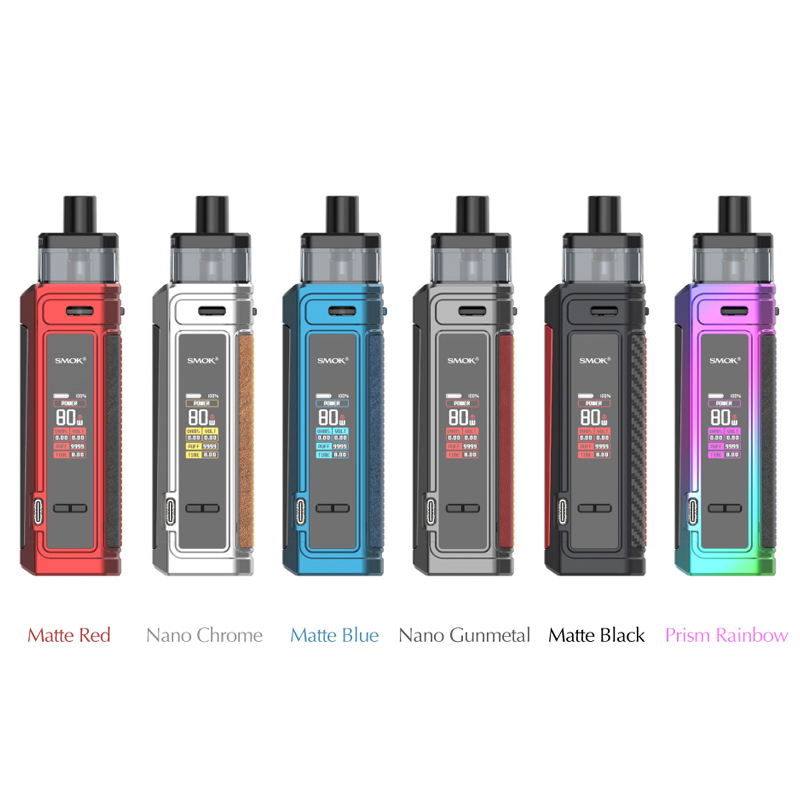 G-Priv Pod Kit uses a 2500mAh internal battery, while G-Priv Pro uses a removable 18650 battery. Besides, theirs differ in size and weight, and are otherwise the same. It uses a variable wattage mode with an output range of 5-80W and supports C-type USB port charging at a maximum rate of 1.4A.
Mod Kit is equipped with a 0.96-inch color TFT screen, touch-screen experience is very convenient. At the rear of the mod is the airflow control slider to adjust the incoming air to your preference.
Included in the kit are uk LP2 pods in stock compatible with the LP2 coil range, the 0.23 Meshed LP2 coil uk and the 0.4 Meshed LP2 coil.
The top is a slider design where the fill port can be accessed and the bean cartridge can hold up to 5.5ml of e-liquid, but for TPD regulated areas this is reduced to 2ml.
See here, are you looking forward to it, then hurry up and order from online vape shop uk.
Smok G-Priv Pod Kit / G-Priv Pro Pod Kit Specs
Size: 34.1×27.1×111.5mm (G-Priv Pod Kit) / 34x27x123.5mm (G-Priv Pro Pod Kit)
Output: 5-80W
Modes: VW
Battery: 2500mAh (internal – G-Priv Pod Kit) / 1x 18650 (G-Priv Pro Pod Kit)
Capacity: 5.5ml (standard) / 2ml (TPD)
Display: 0.96in TFT colour screen
Resistance range: 0.15-2.5ohm
USB Type C – 1.4A max charge rate
IQ-S chipset
Pods: Refillable, replaceable coil
Coils: LP2 range – RPM2 pod and coils also available separately
Adjustable airflow