The compact (75.4*25*47.6mm) and light (77g) Rhino Kit is a powerful and extremely handy AIO kit for DL,RDL nad MTL from Vandy Vape,which boasts great ergonomics,easy operation and a great performance inspires.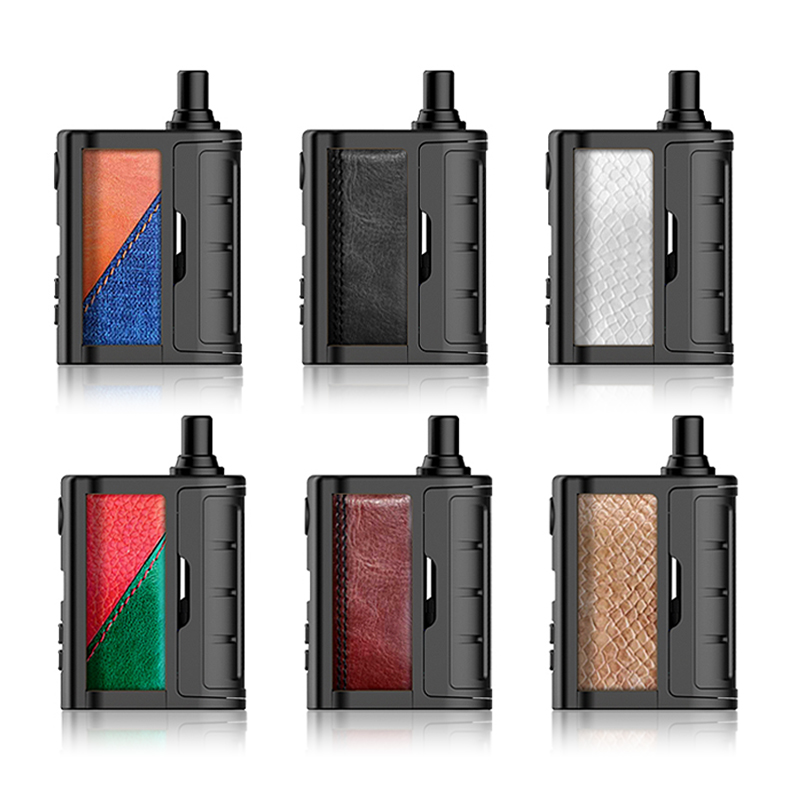 With the integrated 1200mah battery,the Rhino Kit has output power of 5 to 50w in the classic VW/Power mode.The power setting is conveniently done via two selection buttons and the ergonomic fire button is ideally positioned and designed to be non-slip.A small but fine OLED display provides information about the battery level,the selected power,the coil resistence and the puffs made.In addtion to top perfermance,the new version of the Vandy chip also haas a 10-second puff duration limit and extensive safety features,and fast USB Type-C charging prevents long steam breaks.
Hidden behind a cover,the transparent cartridge oof the Rhino Kit sits"invisbly"'which offers a tank volume of 4.0ml and can accommodate the tasteful and vaping VVC coils from Vandy Vape.A total of four VVC coils in stock with resistences of 0.3,0.6,0.9 and 1.2 ohms are available for the Rhino Kit and the draw resistance from DL to MTL can be individually adjusted via the infinately adjustable and knurled bottom airflow on the cartridge.
Don't miss it,hurry to online vape shop to buy the best vape kits.
You may also like: