In the dynamic world of vaping, finding the perfect balance between power, convenience, and innovation is paramount. Enter the DOTECO CBS900 510 Battery, a game-changer that brings a fusion of cutting-edge features and user-friendly design. In this article, we delve into the unique aspects that set the DOTECO CBS900 apart, optimizing your vaping experience.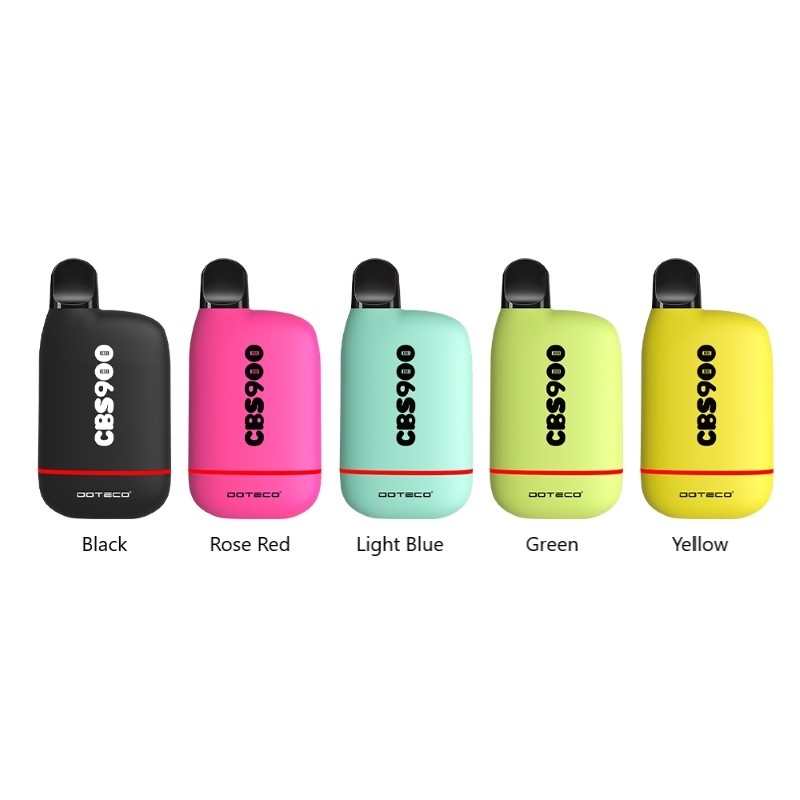 The heart of the DOTECO CBS900 VAPORIZER is its robust 900mAh battery, providing an extended vaping session without compromising on performance. This powerhouse ensures that you can enjoy your favorite e-liquids for longer durations, making it an ideal choice for both beginners and seasoned vapers.
Keeping pace with modern technology, the DOTECO CBS900 features Type-C charging. Say goodbye to prolonged charging times, as the Type-C interface ensures quick and efficient replenishment of your device, minimizing downtime and maximizing satisfaction.
Tailor your vaping experience with precision using the CBS900's five voltage settings: 1.8V, 2.4V, 3.0V, 3.6V, and 4.2V. Whether you prefer smooth, flavorful draws or robust clouds, the diverse voltage options cater to a range of preferences, providing a customizable experience for every user.
Amplifying your vaping pleasure, the DOTECO CBS900 boasts a 14W output, delivering a perfect balance of power and flavor. This feature ensures that each inhale is a satisfying experience, making it an exceptional choice for those who appreciate a robust and flavorful vape.
Innovating beyond the basics, the CBS900 introduces a pre-heating feature. Simply give your device a gentle shake three times, and it will pre-heat, optimizing the flavor profile of your e-liquid. This unique addition demonstrates DOTECO's commitment to enhancing the overall vaping experience.
The CBS900 is designed with user convenience in mind. To preserve battery life and ensure safety, the device automatically shuts off after 5 minutes of inactivity. This intelligent feature not only conserves energy but also adds an extra layer of safety to your vaping sessions.
The CBS900's 510 connection is a testament to its versatility. With compatibility for carts up to 16mm in diameter and 54.5mm in height, this device accommodates a wide range of cartridges, allowing you to explore and enjoy a variety of e-liquids seamlessly.
Conclusion:
In the ever-evolving world of vaping, the DOTECO CBS900 510 Battery stands out as a beacon of innovation and functionality. From its powerful 900mAh battery to the intelligent auto shut-off feature, every aspect of this device is designed to elevate your vaping experience. Embrace the future of vaping with DOTECO – where power, precision, and pleasure converge in one exceptional device.
You may also like: oxva xlim sq pro pod system near me