The Yocan Falcon 6 in 1 Vaporizer Kit is a well-known multifunctional vaporizer available in best online vape shop. Yocan Falcon covers all aspects of vaping, and it allows you to reinvent the stereotype of e-cigarettes. As one of the leading brands in the dry tobacco industry, Yocan makes every product it develops into the most practical and popular vaporizers on the market.
The name of the Yocan Falcon 6 in 1 Vaporizer Kit represents its biggest feature, which can combine six devices in one device. This Yocan Vape lets you use it in six different ways. Although it looks very versatile, the operation is very simple, even for beginners, you can get started quickly.
The Yocan Falcon is equipped with a 100mAh battery and is designed for mobile devices. The variable voltage gives you the freedom to choose whether you want to enjoy delicious steam or extract the active ingredients in the material. The connections on the device are all magnetic, very simple and flexible, allowing you to get the most out of your Yocan Falcon Vaporizer.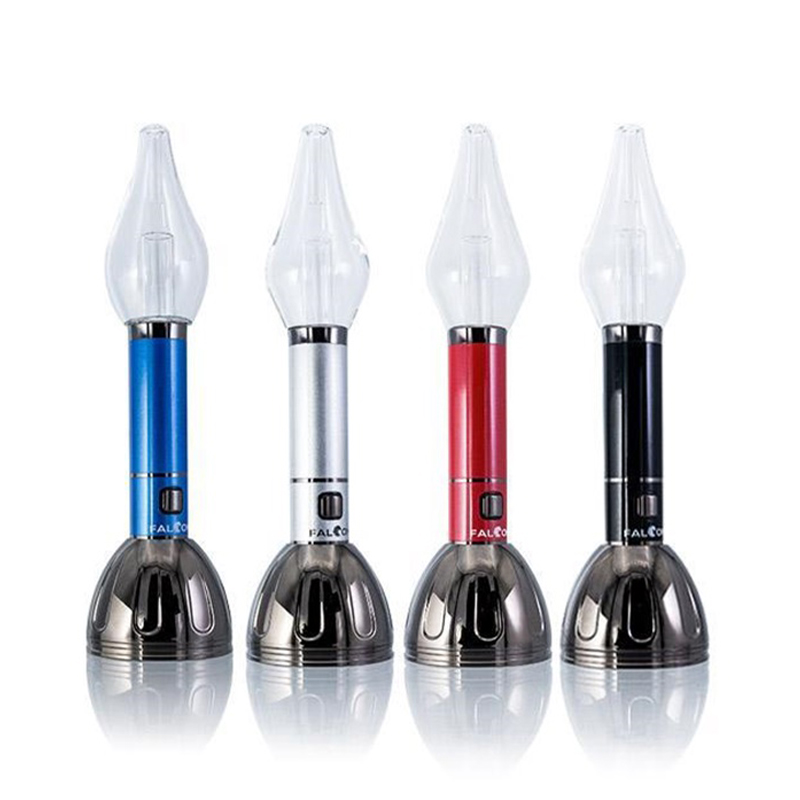 Specifications:
Battery Capacity: 1000mAh
Battery Charge Type: USB C
Change Voltage: 3 Quick Clicks
Start/Stop Preheat: 2 Quick Clicks
Voltage Levels: 1.8V (Preheat), 3.2 V (White), 3.7V (Blue), 4.2V (Green)
On/Off: 5 Clicks Within 2 Seconds
Features:
1000mAh Battery Capacity
6-in-1 Vaporizer
Lock or Unlock in 5 Clicks
Compact, Portable, and Discreet
USB-C Charging Technology
Pre-Heat Setting
For Wax and for Dry Herb
Ergonomic Design
Magnetic Metal Jar
Multi-Function Vaporizer
Hand Made Top Glass Attachment
1.8v 10-second Preheat Setting
Three Temperature Settings (3.2v, 3.7v, 4.2v)
Recommended Products:
lost mary os5000 sale
geekvape aegis hero 2 rte
Read More Related Articles: https://www.vapingnews.ca/dare-to-be-different-eleaf-flasq/