Today,I wanna introduce the new Pozz Pro pod system kit silver black alloy designed by smok for you.Instead of continuing the camouflage design of the pozz x, it has a more elegant and simple design with a marble texture. It is slimmer than the pozz x, and although it does not have its previously curved edges, it still has a comfortable grip. The mouthpiece is ergonomically designed and fits well to the lips, making the user have a great experience.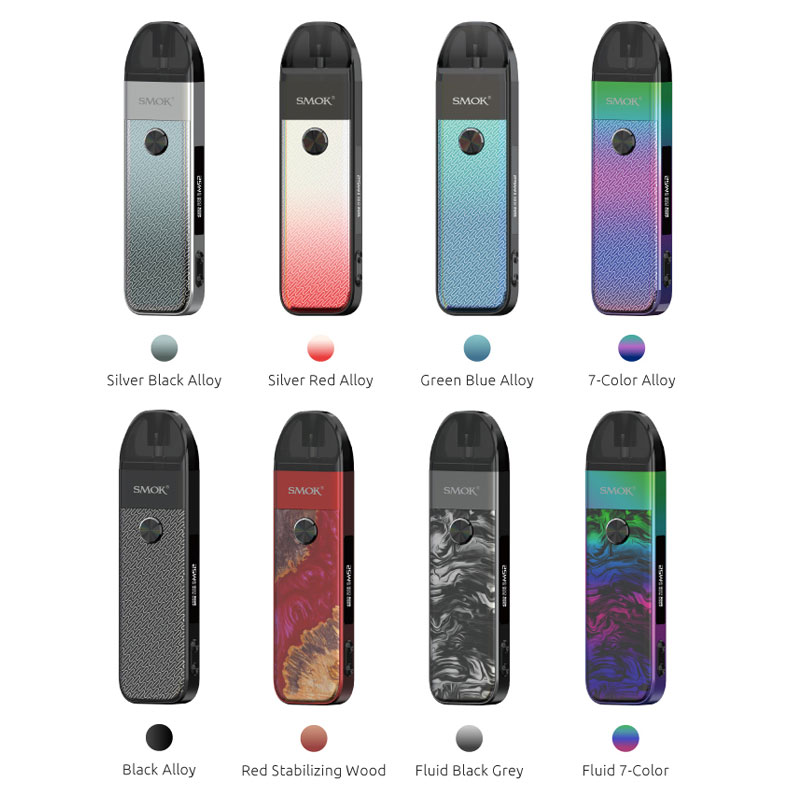 How does it work?
The Pro version emerges with a 1100mAh internal battery packed into the zinc alloy design. The battery power can go up to 25W giving you all you need for a MTL vaping experience. The Pod Takes all the LP1 coils in stock for non leaking usage due to 3 new silicone rings.
Features
• Air-activated And Button-triggered Way
• 4 Levels Of The Airflow
• Three Silicone Rings
• Compatible With LP1 Coils
• 1100mAh Integrated Battery
• Less Than 90min Charging
• 0.69inch OLED Display
• Up To 25W Output
With a 1100mAh battery the Pozz Pro aims for a whole day vaping, and the fully charge time in 90min via a type-c port. The Smok Pozz Pro allows you to take readings on the tiny 0.69inch OLED display, helping you understand your preference and the device further.
If you're fans of smok,don't miss it,please go to vape online store to order.
You may also like: