How to choose a best Vaporizer Mod which is suitable for yourself?One has to start with appearence and function.What I would recommend to you is Yocan UNI Pro Mod Airy blue and Red.It is a new design based on the former, made with adjustable voltage, and can be preheated in 10 seconds.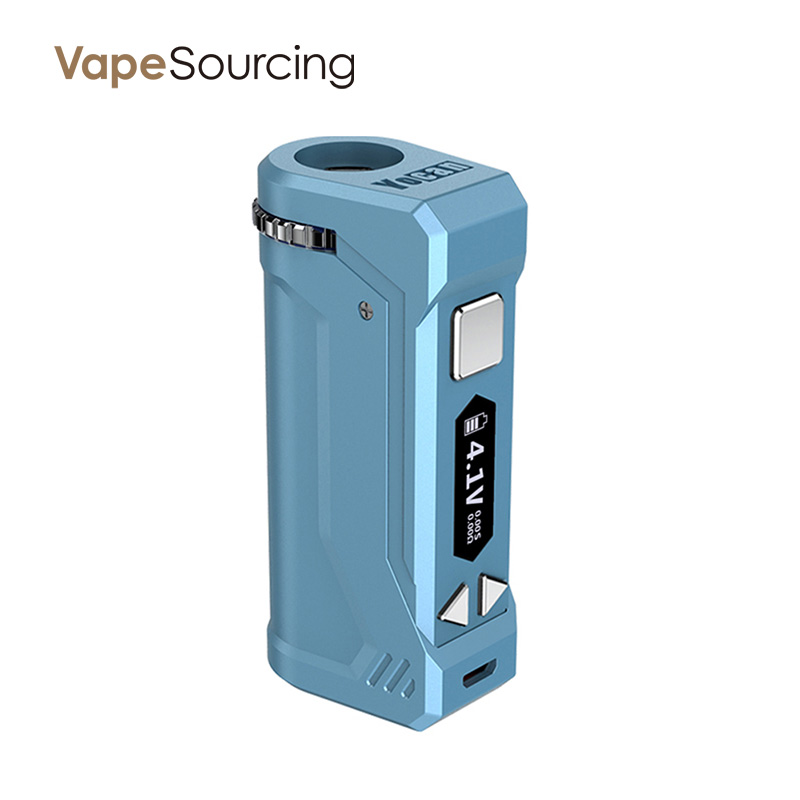 Is Yocan UNI Pro a good choice?
Yocan Uni Pro portable vaporizer is beautifully designed and thoughtful. It looks compact and solid.Surprisingly, it has an adjustable height and width feature that makes it compatible with any regular 510 thread oil cartridge.Compared to its predecessor, the Uni Pro adds an OLED digital display. Wants you to show battery level, voltage, ohms, and a session timer.You could precisely adjust your vaping experience to best suit your needs by adjusting the voltage.The battery stays the same at 650mah, which is very powerful.
Features
• Height Adjust Button Matching All Styles Of Oil Atomizers
• Diameter Adjustment Dial
• 2.4V-4.2V adjustable voltage function
• 650mAh Battery Capacity
• E-Juice Level Window
• Crisp OLED Display
• 10 Seconds Preheat Function
• Include a magnetic 510 thread adaptor
The Yocan UNI Pro Vaporizer Mod is well made and easy to use despite the use of high technology.The battery life is also very long lasting, so if you are still on the fence, give this one a try, you will be very satisfied.Please go to online vape shop to choose the vape mod best fo you.
You may also like: