It's a pleasure to meet you all again. Geek bar C 500 Disposable Vape Kit is the subject product we are going to talk about this time, I think everyone will be interested after listening to my introduction.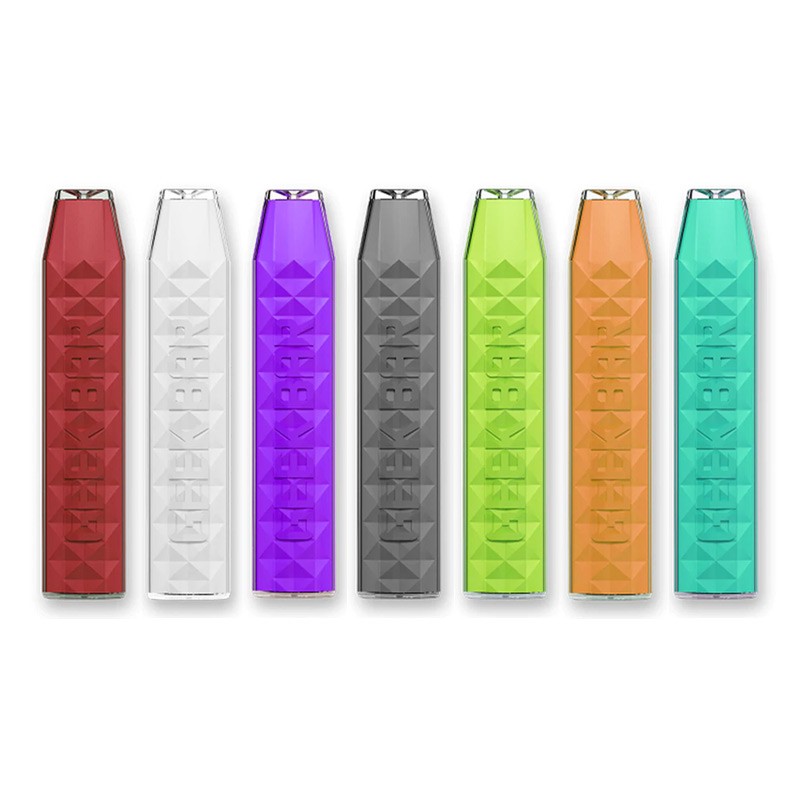 Geek Bar C500 Disposable Vape Kit is flat, with a transparent plastic layer on the outside wrapping the fuselage. The unique diamond texture design highlights the full sci-fi feel. One flavor corresponds to one body color, and the unified tone makes it look very simple and clean.
It is equipped with a 350mAh built-in battery, which does not need to be charged and can be discarded after the power is used up. Each disposable e-cigarette is preloaded with 2ml of e-liquid, which contains 20mg of nicotine concentration, and can be smoked up to 500 times, meeting the needs of most smokers. It is very convenient to carry it with you wherever you go without worrying about taking up a lot of space.
Let's talk about the flavors of this disposable electronic cigarette:
Blue Razz Lemonade brings together two classic flavors, the tartness of lemon and the sweetness of blue raspberry.
Kiwi Passionfruit Guava is a blend of various tropical fruits, combining the three flavors of guava, passion fruit, and kiwi to form a strong fruit flavor, which is one of the flavors that fruit flavor lovers should not miss.
If you want to know more about related products, please visit our vape store.
Popular products of the season: